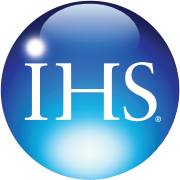 IHS Industry Blogs
Around the globe, professionals across separate yet often interconnected industries look to IHS for strategic insight. By applying advanced analytics to comprehensive datasets, our 4,000+ experts derive innovative ways to help you cut costs, design superior products, mitigate risk, and maximize operational efficiencies. Visit our blogs now to join the conversation and deepen your understanding of high-impact issues for your organization.
Industry Blogs
Observations and insights from our global automotive industry experts including: product strategy, technology, production, sales and marketing.
Exclusive insights & analysis covering the entire energy value chain. Engage with our team of experts as we explore new activity, emerging technology as well as regional & global trends.
Industry insights from the IHS Life Sciences team covering market access, pricing and reimbursement, emerging markets, generics strategies, therapeutic development pathways, forecasting and market sizing, and general competitive intelligence.
Unique insights on technology, media and telecommunications from our team of thought leaders.