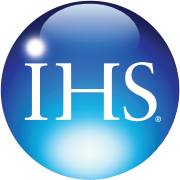 Despite increased hybrid auto models, the sales don't increase at same rate.

Competition in the luxury market heats up between BMW, Mercedes-Benz and Lexus.

Which OEMs are attracting the youngest automotive buyers?

The small crossover segment, driven by exceptional performances by several models, outpaces the sedan.

While the automotive industry focuses on other crises, Jeep has a fantastic start in 2014!

Despite an overall decrease in buying, millennials display increased brand loyalty.

15 of the 18 small mainstream crossovers enjoyed year-over-year sales gains in Feb.

Do brands still play an important role in automotive sales?

Find out what customers are trading in for the Tesla Model S.

Find out why Maserati, Jaguar, Subaru, Ram and Cadillac did well in 2013.

Despite intense competition in the luxury market, luxury makes overall don't gain share.

Economic and industrial trends have inconsistent movements.

After two lackluster years, Jaguar is now thriving in the U.S., some of Jaguar's success is due to the strong launch of the...

Leasing is not just back; it has climbed to new heights in the U.S. car business. Through the first seven months of 2013, leases...

August U.S. new car and light truck sales were not merely good — they were extraordinary.

A review of body type registration data reveals that while there are indeed many body types from which to choose, just a...
About the IHS Automotive Blog
Observations and insights from our global automotive industry experts including: product strategy, technology, production, sales and marketing.
IHS Blog Home »